All the right and wrong reasons to own vintage cars
By KAREN GALARPE, GMA News
May 3, 2012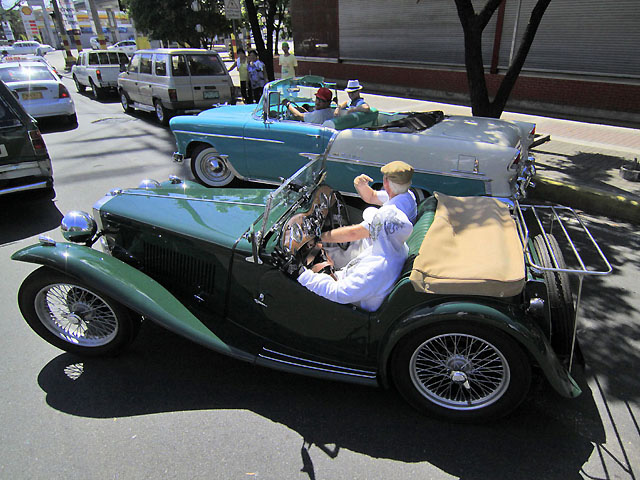 Owners proudly drive their vintage cars along United Nations Avenue in Manila on their way to an automobile show last April 29. Danny Pata

Back when I was in my 20s, I made heads turn whenever I passed by… in my red beat-up Volkswagen Beetle. Many a motorist sidled up to my car on the streets and in parking lots to ask what year the Beetle was made. "1963," I would say, and they would ooh and aah and smile and point at the little split rear window.
 
Though the car was cute, my main concern with it was its ability (or inability) to get me from point A to point B. Several times, the Bug would die out on me just as I was on my way to class in graduate school, or to the office, or to a place where I was to meet my friends.
 
The last straw came one hot summer day on EDSA when I pulled the handbrake during traffic. To my horror, the handbrake broke off from the car, and I was left holding a dangling handbrake.
 
I told my dad then that I didn't want to use the car anymore since I didn't feel safe in it. What if the gear shift broke off next? My dad, who had a thing for old cars, quietly took it back and had it parked near his 1937 Chevrolet, his circa 50s Mustang, and 60s Benz.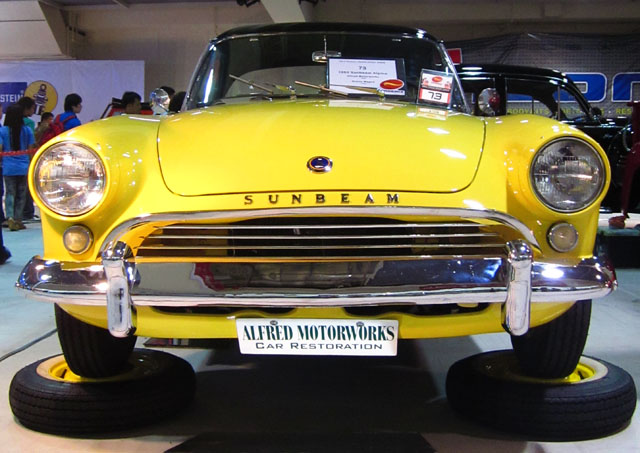 A restored 1963 Sunbeam Alpine vintage car. The 60s heralded the arrival of the new shape of cars.Alec Mendez

I learned recently that we bought the Beetle for the top wrong reason to buy a vintage car: as a gift for a son or daughter. "They won't appreciate it," said Andy Sta. Maria, a vintage car collector affiliated with the Manila Sports Car Club (MSCC).
 
We also were guilty of the other wrong reasons to buy a vintage car: as a fun car to use every day, as something to show off, and for "investment."
 
"The only valid reason to buy a vintage car is you sincerely love the car," Sta. Maria said during a talk on vintage car collecting held during the Trans Show 2012 auto show at SM Megamall this month.
 
And yes, owning just one vintage car is enough to be called a vintage car collector since "accumulating is not the goal. Just one car is perfect as long as you have a good relationship with your vintage car," Sta. Maria said.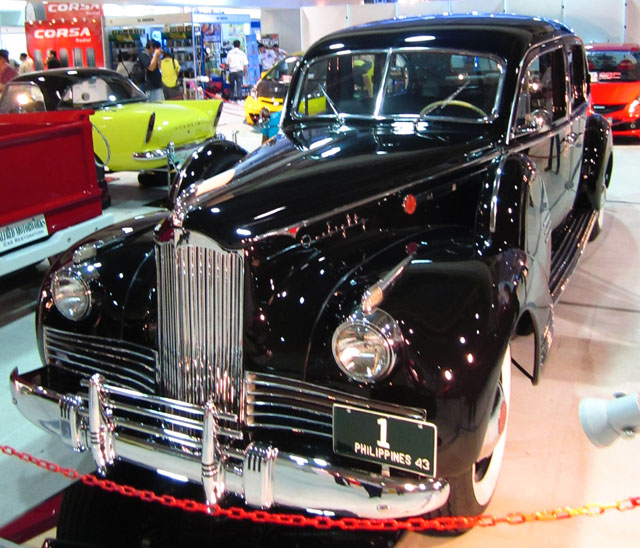 This 1942 Packard 180 limousine was the official car of President Jose P. Laurel.Alec Mendez

Taste also matters. "A collector should have taste," Sta. Maria said, quoting designer Ralph Lauren, whose collection of Bentleys, Alfa Romeos, and Bugattis is the stuff dreams are made of.
 
Having fun with vintage cars
 
Sta. Maria said having vintage cars is fun for a range of reasons:
There is nothing like a vintage car.
New cars just can't compare.
Getting there is half the fun.
You can meet interesting people.
You can join great events for vintage cars.
Restoring vintage cars is rewarding.
Caring for them is therapeutic.
You can just look at them and enjoy.
 
He also clarified what "vintage" really means, and said the term has different meanings depending on the car club.
 
For the Vintage Sports Car Club of England, for instance, a vintage car is an automobile built between 1918 and 1930, he said. The Vintage Car Club of the Philippines classifies vehicles  30 years old and up as vintage. The MSCC regards as vintage cars made earlier than 1980.
 
"A vintage car represents an era, not an age," said Sta. Maria.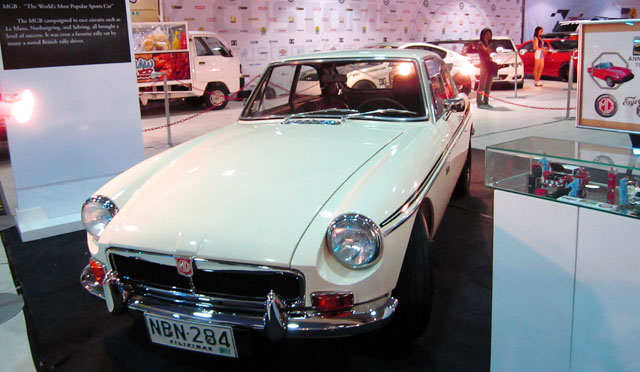 A 1969 MGB GT car. The MGB is said to be the world's most popular sports car.Alec Mendez

There are five eras or classes recognized by the MSCC, he said, when it comes to vintage cars.
 
Those made up to 1919 or after World War I are classified as antique. "These cars have wooden wheels like those of a karitela," Sta. Maria said.
 
Veteran cars are those produced between 1920 and 1949. "The wheels have wires, the head lamps are protruding, but are still separate from the body. The fenders are also separate from the body," he pointed out.
 
Classic cars are those which came out of production between 1950 and 1959. Style and class are associated with classic cars. "There are still wires in wheels, but the fenders start to go into the body, and the head lamps start to morph into the fenders," Sta. Maria explained. He added that fins started appearing during this time, such as in Cadillacs.
 
Then come the historic cars done during the Golden Age of the Sixties (1960-69). The fenders have become part of the cars produced during this period, introducing a new shape. "The Mustang is an iconic car of this period," said Sta. Maria.
 
Last but not the least are the modern cars made in the 70s, representing new aesthetics.

How to enjoy vintage cars
 
Sta. Maria, and fellow vintage car collectors Monching Torres, Dan Maramba (of the Vintage Car Club), Eddie Salonga, and Toto Cruz shared tips on how one can enjoy their vintage cars.
 
First, they say, is to join a club. There are many clubs for car collectors in the country, among them are the Volkswagen Club, Everyday Holiday Car Club (muscle cars), Roadster Club, Pampanga Classic Car Club, Vintage Car Club, PACE in Cebu, and the Manila Sports Car Club.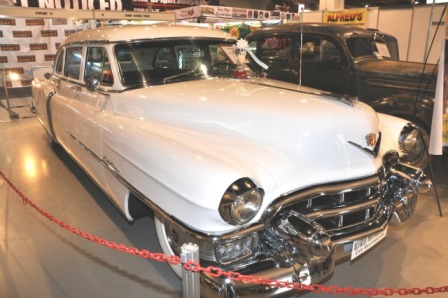 A 1953 Cadillac Limousine vintage car. Fins have started appearing in cars produced in the 50s.Riz Pulumbarit
By joining a car club, you can compare cars with enthusiasts, said Sta. Maria, and be with like-minded people.
 
Second is to nurture a relationship with your car. "Know your car and how it works," Sta. Maria said. You may even want to take a step farther and restore it yourself.
 
Third is to join events, from tours, hill climbs, vintage sprints, to vintage car racing. Yes, they race. As Sta. Maria said, "getting there is half the fun."
 
Finally, appreciate your car. "A vintage car's value has nothing to do with how much it costs, or whether others will be impressed by it, or draw attention when you drive by. It's in the heart of the owner. It is valuable because it is valuable to the owner," Sta. Maria said.
 
"Every vintage car tells a story. Your relationship with your vintage car should be a personal one," he added.
 
And like vintage jewelry, vintage cars are meant to be passed on to the next generation who will value them as well.